Pass a resolution
We were successful in passing our resolution in October of 2021 to deprioritize entheogens in the city of Seattle. We believe that this builds awareness and support for a growing movement to legalize psychedelics statewide. We can mentor you on how to build a local movement and pass a deprioritization resolution in your city or county! Email us at info@pmaw.org to learn more.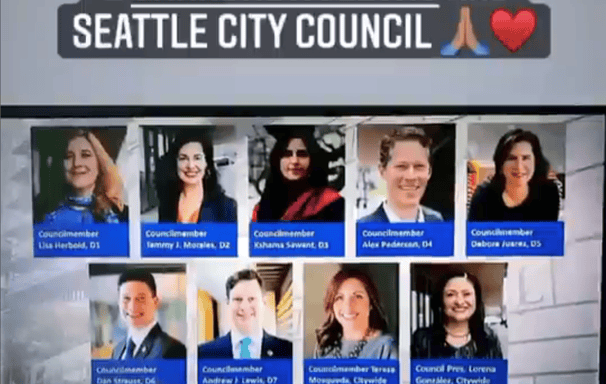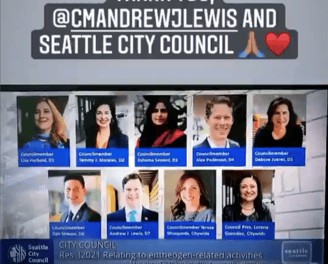 Ongoing efforts in Washington State
Volunteers are making progress in six cities and three counties to bring access to legal psychedelics in our communities and across Washington State. Decriminalizing in our local communities sends a message to both state and federal lawmakers that there is appetite for change.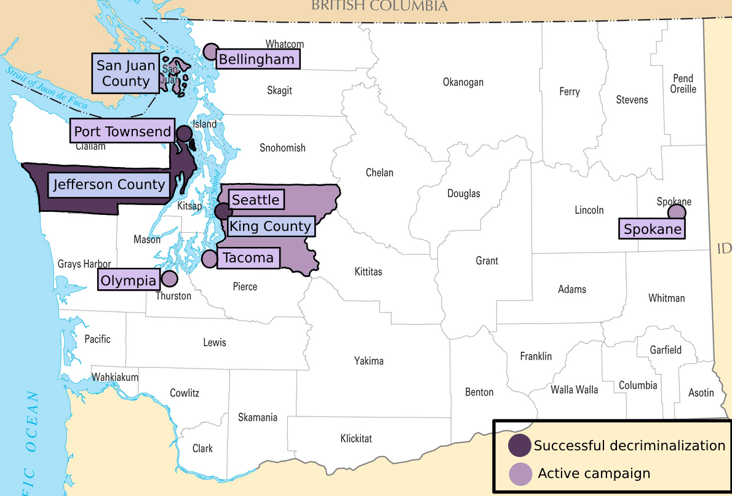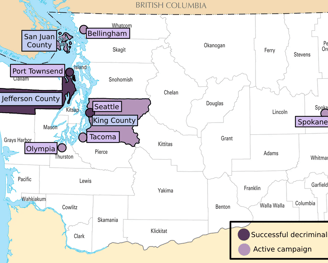 Statewide
PMAW is part of the REACH Coalition - REACH Washington is a PAC and is a ballot initiative to fully decriminalize entheogens statewide. If you would like to be a part of that effort, please visit www.reachwa.org